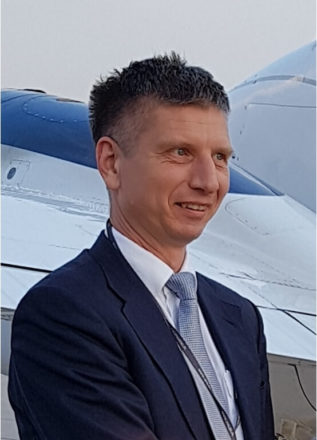 Michał Jezierski – Head of Training of the Lower Silesian Aeroclub (HT).
He trains not only candidates for pilots, but also instructors. Every day the captain of the Beechcraft King Air plane flying as an air taxi. Previously, he was an English translator, but going through successive degrees of aerial initiation from a parachute jumper to gliders to planes, one day after the age of 40 he decided to completely change his professional life so as to go to work with pleasure. Thanks to this, he can not only teach English radiophone phraseology, but also to lead the entire training in English if necessary. His experience in business flights across Europe means that at every stage of flight training you will gain invaluable knowledge resulting from practice.
Raid:
general on aircraft: 1765h

 instructor: 533h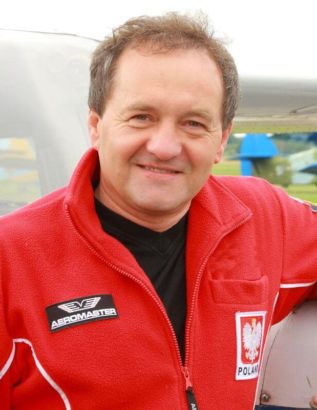 Zbigniew

Chrząszcz

– Professional aircraft pilot instructor, experimental gliding pilot, rider.
From 1983, continuously to this day, a member of the National Air Force in precision and rally-navigation flying. Multiple World Champion and Runner-Up. The powerful experience gained in flying around Poland, Europe and other continents makes him aware of every question and is happy to share this knowledge. He trains as if everyone wants to make a master. It is up to the pilot student how much this flying treasure trove of aviation knowledge will benefit from.
Raid:
overall on aircraft: 6015h

instructor: 1500h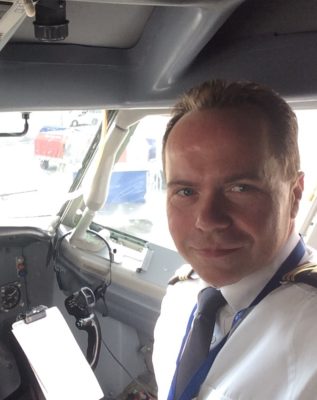 PAWEŁ PYSZCZYŃSKI – LINE REMOTE AND INSTRUCTOR
A graduate of the Faculty of Aviation at the Rzeszów University of Technology. Line pilot, instructor. He started professional flying as a pilot patrolling forests, later as an instructor in an aeroclub. Then he became a corporate pilot on Cessna single-engine aircraft, twin-engine Piper Seneca aircraft and Beechcraft King Air turboprop aircraft. Experience in flights around Europe, North Africa and the Middle East. Currently, PLL LOT pilot on a Boeing B737 aircraft.
Raid:
general on aircraft:

6000h

 instructor: 772h
Józef Michałkiewicz – M

ilitary and professional pilot, glider and instructor.
He raised dozens of pilots and the list of machines on which he flew and years makes every aviation lover a faster heartbeat: from MIG21 to the Puchacz glider. From AN-2 to Zlin and K-7 to Tecnam aircraft. Still "hungry" flying and aviation as such in addition to training pilots every day works at the transport airport.
Always smiling with anniel patience will help everyone to rise into the skies.
Raid:
general on aircraft: 2680 h

instructor: 930 h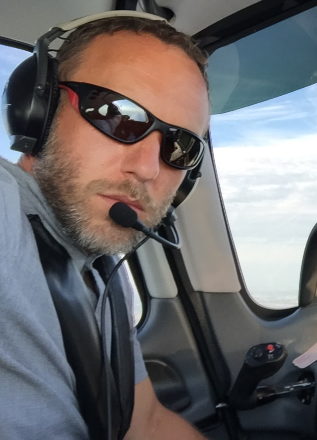 Piotr Szwajkowski – Professional pilot, instructor, air traffic controller
In the air for over 15 years, the first solo flight in 2005. He obtained a tourist license in the USA, and subsequent licenses after returning to the country. Every day, an air traffic controller at the Wroclaw airport, as well as a professional pilot on the SAAB 340 aircraft.
More than 1000 hours of flight time as instructed, most of which are available to single-pilot crew in any weather and season. He was seen in various parts of Europe from Turkey through Spain, Great Britain to Finland.
Working with the radio is for him pleasure and everyday life. You will remember his procedures, familiarity with space and understanding of the air world.
Raid:
general on aircraft: 1700h
ZBIGNIEW BAŁOWSKI – REMOTE CONTROLLER AND BOTH AIRCRAFT AND HELICOPTER
He began his aviation career on JUNAK 3 and JAK 18 planes – now historic ones. Shortly thereafter, the time came for a whole galaxy of Zlin, Piper, Socata, Cessna, PLZ 101, 104 and AN 2 aircraft, and of course helicopters: starting with MI- 2 I MI-8, through Robinson 22, 44 and 66 up to Eurocopter EC120.
Years of instructor work in the Air Force and civil aviation made him very sensitive to safety resulting from min. from following the procedures to make aviation pleasant and give full satisfaction.
Raid:
general flight time on airplanes and helicopters: 5170h

instructor: 2269h